Tailored to You
Customize your GPT experience
Start with assistant templates and smoothly adopt assitants to your needs.
140+ Curated assistants
Seventeen diverse categories, effortless search capability, and consistent, timely updates.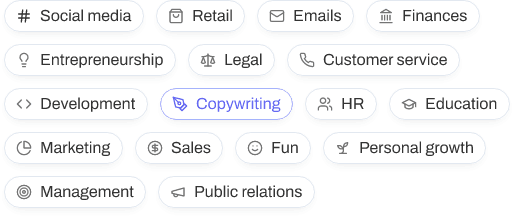 Personalize your experience
AI-powered, context-aware assistants that retain context seamlessly, ensuring smooth, efficient, and insightful interactions.
Easy-to-use
Easy-to-use prompt framework. The set role, context, and goal, of the model will use to fine-tune responses for your personal needs.